Facilitating remote workers has never been more important. Providing employees with secure access to information and applications while delivering a seamless user experience as they work from home, often on multiple devices, will be key to ensuring their productivity and success - particularly during these difficult times. Desktop as a Service (DaaS) delivers the security, flexibility, and affordability to enable today's modern workforce.
Join Mindsight's Solution Architect, Nick Stover, for "DaaS in the Modern Workspace" on Thursday, April 23rd at 11:00am CT.
*** All registrants will receive a recording of the presentation ***
In this information-packed virtual event, Nick will discuss how providers like AWS and Microsoft are changing the Desktop as a Service (DaaS) landscape. Hear how new management and security tools, as well as licensing and consumption models, are allowing organizations to implement DaaS with a clear per user cost model - without sacrificing the user experience. Specifically, you'll learn about:
The Modern Workspace – and How it Continues to Evolve

Challenges with On-Premise and Cloud-Based VDI Solutions

VDI Compared to DaaS

DaaS Options: AWS Workspaces and Microsoft WVD – Pros and Cons
Don't miss this timely virtual event that will provide insights to help you enable the productivity and success of your remote workforce with secure, flexible and affordable DaaS options.
Speaker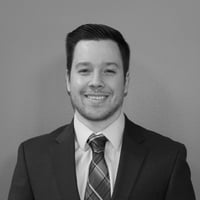 Nick Stover, Cloud Solution Architect, Mindsight

Nick earned a Bachelors in Computer Science with a core focus on Network Security from Northeastern Illinois University. He has been with Mindsight for three years. Having worked for other MSps over the years, he has vast experience in migrating production workloads to the cloud in addition to designing cloud solutions for clients based on business needs.