A storage refresh can be a daunting, resource intensive endeavor that will cost your organization a large amount of cash and man hours to implement. Between expensive upgrade cycles, downtime, and maintenance, you're probably wondering if on-site storage is right for your organization. Let Mindsight help you get a jumpstart on your research with our upcoming webinar: It's Time to Rethink Traditional Storage.

Join Mindsight's CTO Eric White on April 13th at 11 AM CT for a virtual event where he explores some of the key drawbacks of traditional on-premise storage, the evolution of the "as-a-service" model, and why storage-as-a-service may be worth considering for your organization.
Four key areas to think about when you're considering a refresh are:
Cost - How much will it cost to buy all new hardware, software, and then maintain it? What are the energy costs? When is "end-of-life" and how much does outside support cost?
Security - Your security is limited by your own team's expertise and you must both physically and virtually keep your data secure when maintaining it on premise.
Data - How much will you need to scale your organization's storage requirements over the next few years?
Backup and Recovery - Do you have a Backup and Disaster Recovery plan in place? Do you still require external backups?
Our webinar will show you how your organization may be able to simplify storage, reduce costs, and seamlessly upgrade and expand your storage needs without any disruption.
Presenter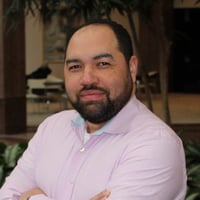 Eric White - CTO and VP of Consulting Services, Mindsight
Eric White is Chief Technology Officer and VP of Consulting Services at Mindsight. With over ten years of experience in information technology and leadership, Eric excels at implementing network and data center technologies, designing high-yield solutions for the business. Holding professional certifications from Microsoft, VMware, and EMC, as well as the Cisco CCNP, Eric is an expert at solving business realities with a client-centric focus that delivers.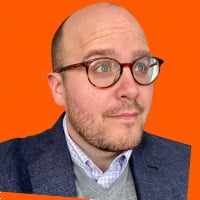 Michael McLaughlin, MBA - Systems Engineer, Pure Storage
Mike is a System Engineer with Pure Storage. For over a decade Mike has been focused on all parts of the data storage ecosystem; managing large scale environments, leading nationwide professional services teams, and designing storage solutions that empower companies data. He holds numerous industry certifications and an MBA from the Kelley School of Business at Indiana University.